The BurNet Programme - 2006 (EU):
The Information Technology and Management of Burns and Fire Disasters
The Project that was realized reached its pre-established general objectives, providing appreciable technological and operative improvements for health facilities engaged in burns prevention and care.
The operative systems that have been realized are as follows:
Web Portal: Data Collection Tool, Forum, Chat, News and events, Document repository. Virtual desktop;
The definition and implementation of existing technological structures between partners
Online exchanges of scientific knowedge and Teleconsultation
Online courses (web tutorials) :

Planning and Management - Fire Disaster and Burn Disaster
Immediate Assistance
Medical First Aid
Psychological Support
Functional Recovery
Burn Prevention Campaigns
Clinical file and protocol for general doctors assisting burn patients
Medical assistance at first-aid stations and nonspecialized hospitals
Medical treatment of burned patients in Burn Centres
Organised Medical Assistance On the Spot in Fire Disasters

Prevention campaigns: proponed by many partners. They produced albums, brochures, poster etc. All of them are free downlodable from the web portal.
Today: 17Burn Centres in Euro-Mediterranean area where provided with advanced technology; 17 Burn Centres are concretely connected into a close and equal relationship of analysis and discussion on the pathological problem of burns; 17 Burn Centres are connected with their region peripheral hospitals and Emergency wards; there are many free online courses on first aid in Burns accidents, management of burnt patients, and prevention.
The work of realization of the BURNET witnessed between partners a gradual development of a new "Therapeutic Pool" mentality. The Data Collection Tool will constitute the most extensive clinical file Data Base of burn victim, providing a collection of epidemiological, statistical,and research. This may become a premise for the creation of a common clinical folder.
The Web Portal www.burnet.org constitutes a cheap, accessible, and concrete instrument to participate in Forums and Discussion Groups, to use Scientific Library and to give updated referece portal on meetings, congress and scientific innovation.
The BurNet Project - 2002 (EU)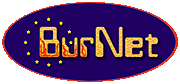 The project aims to interconnect the Mediterranean Burn Centres (B.C.) through an information network both to standardize courses of action in the field of prevention, treatment and functional and psychological rehabilitation of burn patients, and to co-ordinate interactions between B.C. and emergency rooms in peripheral hospitals using training/information activities to optimize first aid provided to burn patients before referral to a B.C. Shared procedure protocols for the prevention, care and rehabilitation of patients, both at individual and mass level, will help create an international specialized database and a Web-based teleconsultation system.
A web-portal will be developed with the aim of interconnecting and involving all health-care providers and emergency workers involved in rescuing burn victims, transferring them or giving their contribution to fighting against fire disasters when they often come into contact with burn victims. Some pages of the BURNET web portal will be specially designed for these people, with discussion groups, mailing lists, the opportunity to publish articles and personal experiences and on-line training courses.
In the event of mass burns, the network will make it possible to co-ordinate emergency actions between the various B.C. and between the Centres, peripheral hospitals and similar operational units, with the aim of optimizing the procedures to be implemented at the various stages of disaster management.
For further information please visit this address: http://www.burnet.org
The Leonardo Project 1996 (EU)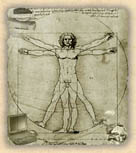 This project, through connections on Internet and the development of multimedia interactive modules, is to be placed in the context of improving the exchange of scientific information and at standardizing knowledge acquired in the language of burns, in its treatment and therapy. It will enable the application of the new tecnologies in initial, continuing and lifelong training of medical and paramedical personnel, of students, trainers and teachers; in this way, management of health-care in each participant in this project will be improved and technological innovations will be used for lifelong learning.
This project provides for training, vocational training evaluation and for vocational qualifications development as follow:
training of trainers and users on the use of multimedia interactive devices;
realization of advanced training modules on Internet including paths of self-learning and self-evaluation, thanks to the scientific collaboration of highly specialized partners;
training of trainers and users on the use of telematics connections for transferring information and training products;
realization of a Web connected to Internet through which permanent and distance training paths on Burns and Fire Disasters will be delivered by using interactive multimedia applications;
realization of a common scientific terminology of Burns and Plastic Surgery among all partner in this project.
The address of web site of this Leonardo Project 1996 is: http://www.medbc.com/leonardo
The Tempus Project (EU)

Year of initiation 1992-93, year of completion 1994-95 Title: Multimedia technological laboratory for education activities in the medical environment. Participating Institutes:
Mediterranean Burns Council - Project Coordinator;
Informed s.r.l. Palermo - Project Main Contractor;
University Clinic for Burn Treatment and Plastic Surgery University - La Coruna, Spain;
Clinic of Plastic Surgery - University of Bucarest, Romania.
Objective:
The realization of a laboratory and a multimedia classroom connected in local network providing a system for managing images from various sources (e.g. operating theatres, etc.) and for training, in order to improve and update the teachers' scientific preparation and if necessary modify university courses.
The Comett Project (EU)

MBC responded to a request by the European Economic Community (EU) to participate in the COMETT II research project of a "European Network for the Establishment of Illustrative and Textual Documentation on the Theme of Burns and Fire Disasters in the Mediterranean Area" with the ultimate objective of the products king tool-kits for training. The project, approved in September 1991, involves five Centres from Mediterranean countries belonging to the EU (Athens, Madrid, Palermo, Toulouse and Turin) which will have the task of realizing part of a global programme of a hypermedia system based on an head interactive videodisc as an image-bank in the field of burns and on a hypertext for information management. The programme is for the training of medical and paramedical staff specializing in the sector of burns, their prevention and fire disasters. The approval of the project by the EU has enabled the MBC to enter a line of highly qualified research, and at the same time it represents a concrete recognition on the international level.
For further information please visit this address: http://www.medbc.com/annals/info/comett.htm